Free Woodworking Plans
from Woodworking Plans 4 Free.com
Free woodworking plans for shop jigs and other useful wookshop tools. Jig making not only makes your job easier, but it also improves your skills.
10 Free Woodworking Plans found in the "Shop Jigs" Category.

---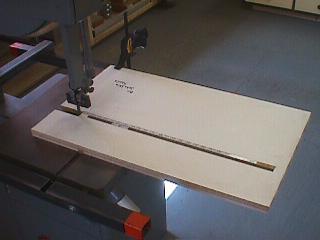 A Circle Cutting Jig for Your Bandsaw spend a couple hours in your shop and make this accurate accessory
|Views: 3084 | Last Viewed: 10/14/2018 6:05am | Site: www.twistedknotwoodshop.com
What a great idea for a sanding station. Although this plan is for a Dewalt finish sander, I'm sure that it could be adapted to any type of sander imaginable.
|Views: 3086 | Last Viewed: 10/12/2018 2:13pm | Site: www.grampasworkshop.net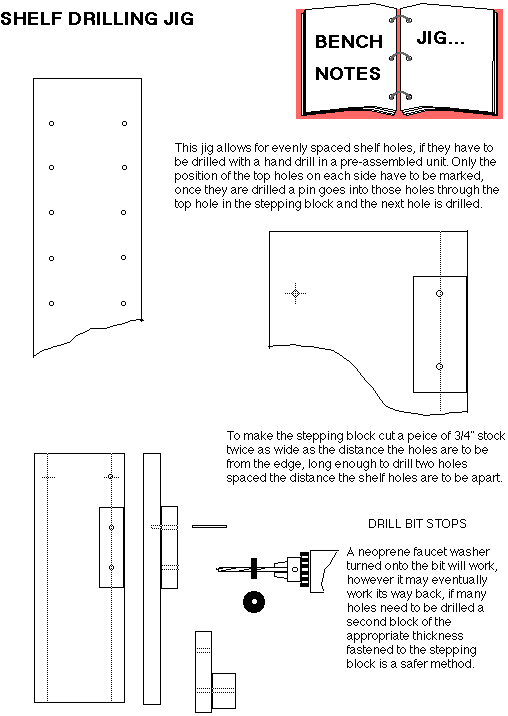 A simple adjustable shelf drilling jig for the shop. This is a useful jig for everyone's shop.
|Views: 3087 | Last Viewed: 10/12/2018 2:04pm | Site: benchnotes.com
Not only is this an interesting plan, but it is also an interesting story. If you don't know what a spill plane is, check out this free woodworking plan to find out more.
|Views: 3106 | Last Viewed: 10/12/2018 2:10pm | Site: swingleydev.com
While building some cabinet doors, I needed a way to hold them upright while installing the hinges. So I made the simple support assembly shown in the drawing
|Views: 3137 | Last Viewed: 10/14/2018 9:25am | Site: www.woodworkingtips.com
This is a perfect and free plan that will add to anyone's shop. This plan from Bob's plans is very detailed and it will take you step by step through the build of this project.
|Views: 3175 | Last Viewed: 10/15/2018 4:56am | Site: www.bobsplans.com
---
Free Woodworking Plan Categories
Free Woodworking Plan Categories
Search the Internet for Free Woodworking Plans
Other Free Woodworking Info
Free Woodworking Plan Common Search's