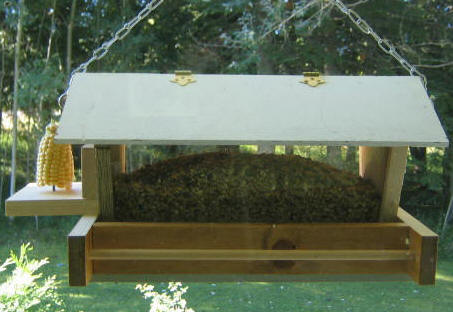 This is a great woodworking project for the beginner or even the experienced woodworker to build with the kids or grandkids. As the title states, it's a very simple plan, but the website has absolutely everything you need to build this project.
They have very detailed drawings with a material list. Many of the steps are documented with actual pictures taken during the build. The only thing I would suggest is that you swap the wood they use for cedar. Doing so will make this bird feeder last forever.
The birds will love you for it and so will your family when they see the final result.